KEY CONSIDERATIONS
There are a few key points you must understand prior to applying for the Rent to Own, better known as the Lease with right to purchase program. These points include how the rent and security deposit works, selecting your home, accepting the lease & purchase agreement and how the math is calculated.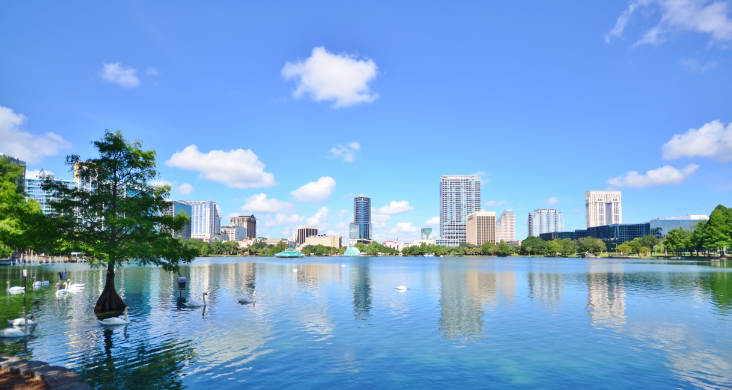 RENT & SECURITY DEPOSIT
No down payment required
Two months security deposit and first month rent is required
Verification of funds will occur prior to move in date 
SELECTING YOUR HOME
Every home on the MLS must meet the following criteria in order to be purchased by our partners. This list will be provided to you when shopping for your future home.
Rental Ranges from $1,400 to $4,500
2+ bedroom/ 1+ bathroom minimum
Property must be a Single Family Home or Town-home
Traditional sale only (no short sales or banked owned)
Property must be located in a highly rated High School District
Property can not have Flood Zones, Sinkholes, near highways or against airports
Max Purchase price of $450,000
LEASE
Your lease term is for one year and your lease will automatically renew every year, up to five years, as long as you are in compliance with the lease and all agreements. Before the end of each lease term, you will have the right to give notice to not renew the lease for the next year. You are not required to renew the lease after the initial year. If for any reason you decide to vacate the home at the end of your lease term and you're in compliance with the lease, then your full security deposit will be returned.
PURCHASE RIGHT AGREEMENT
What is the Purchase Right Agreement? It's the agreement that gives you the right to purchase the home at a pre-defined price for each year of the Lease, as long as you are in compliance with all agreements. This agreement does not obligate anyone to buy the home. Your agreement will be in effect as long as the lease is in effect, and you, the resident, is in compliance with all agreements. You will have an opportunity to review all documentation and you are encouraged to consult legal counsel to review documents prior to signing them.
THE MATH
The programs goal is to get you into your future home and purchase it when you're ready - but before you proceed forward you should review the market. Orlando home prices continue to increase and 2021 is predicted to climb higher says the Orlando business Journal. For instance, Orlando-Kissimmee-Sanford home prices increased 6.5% in August 2020. CoreLogic and ORRA says "Orlando median price rises 10 percent" in November. Of course we can't predict the future but I'm sure you can research online or the above statistics to see which direction the market is going in.
»PURCHASE RIGHT PRICE INCREASES

Let's say our partners purchases the home for $190,000 dollars. Each year, your Purchase Right Price will increase by no more than 5% (ex: Prior Year Purchase Right Price X 1.05). Therefore, the example below shows the price for years 1-5:

Year 1..............................$199,500
Year 2..............................$209,475
Year 3..............................$219,949
Year 4..............................$230,947
Year 5..............................$242,495
*Rounded to the nearest dollar
As you can see, a 5% increase is much better than a 6.5%+ increase. There will be additional costs you will incur if you choose to exercise the Purchase such as closing costs to purchase the home, including transfer taxes, title insurance, attorneys' fees insurance, etc. Therefore, your actual total costs to exercise the Purchase will vary.
»YEARLY RENT INCREASES
In the event you're not ready to purchase your future home and choose to keep renting then your rent will increase by no more than 3.75% yearly. Currently this rental rate is below Orlando's average increase per the Marcus & Millichap report. They state the 2020 average rent increased 5.9% to $1,036 per month, the highest year-end level on record. In addition, CNN Money & RentRange reported in October 2020 Orlando-Kissimmee-Sanford areas had their rent increased 10% - putting Orlando in the top 25% largest rental increases in the United States.
Example: If the monthly rent for year 1 is $1,400 per month then the increase for the next year is $50/month (ex: $1,400 X 1.0375).
Year 1..............................$1,400
Year 2..............................$1,450
Year 3..............................$1,500
Year 4..............................$1,560
Year 5..............................$1,620
*Rounded to the nearest $10
»TOTAL COST BASIS
Total Cost Basis is the price our partners pays for the home, closing costs, initial repairs, and renovations. This is used to determine your Purchase Right Price.
Purchase Price...............................$180,000
Closing Costs*...............................$2,000
Renovations..................................$15,000
Initial Repairs...............................$3,000
Total Cost Basis............................$200,000
*Includes costs such as transfer taxes, attorneys' fees, title insurance, etc.