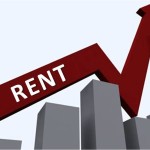 ORLANDO, Fla. – According to Axiometrics, the 2015 April rent growth for Orlando is 6.7% with a 95.6% occupancy rate. The America apartment market in April 2015 remained steady at 5%. The rent growth in the national apartment market is really on an amazing streak not seen for almost four years.
Per NAR "It's the third straight month it has been at or above 5 percent, and it's the highest April rate since at least 2009, when Axiometrics began reporting the metric monthly.
In the first three months of the year, rents grew at their highest rate since the third quarter of 2011.
"Though the rate of rent growth has been steady the past several months, the fact that rents are rising at a 5 percent annual clip points to an extremely robust apartment market," says Stephanie McCleskey, Axiometrics Vice President of Research. "The absorption of the large amount of new supply, fueled by increasing job gains, has been a boon for landlords and property owners – not to mention apartment investors."
Annual effective rent growth did not reach 3 percent until March 2014, 4 percent until August 2014, and 5 percent until December 2014.
"If the market sustains this trend of 5 percent rent growth, 2015 would exceed the surprisingly strong year of 2014 as the highest-performing year of the recovery," McCleskey says. "However, we still believe that rent growth rates will moderate as the year progresses."
Occupancy rates
The national occupancy rate was 95.2 percent in April, an increase from March's 94.9 percent. Occupancy last reached 95.2 percent in August 2014, the first time it had attained this level since Axiometrics began reporting occupancy rates monthly in April 2008.
"Axiometrics considers properties and markets full at 95 percent occupancy," McCleskey says. "So, in essence, the national apartment market is full and in need of even more new supply, even though a record number of new units have been identified for delivery this year. Of course, individual markets differ, and there are some metro areas in which new supply is exceeding demand; but overall, the outlook is strong for the apartment industry."
Florida cities' rent growth
Eight California markets were among the top 17 markets with the highest annual effective rent growth in April within Axiometrics' top 50 markets, based on total units, but three Florida cities ranked near the top of the list in April for "effective rent growth":
-Orlando: 6.7% rent growth, 95.6% occupancy rate
-West Palm Beach: 6.4% rent growth, 95.5% occupancy rate
-Fort Lauderdale: 6.3% rent growth, 95.8% occupancy rate
In addition, Axiometrics noted other hot markets that saw even higher percentage increases, including:
-Naples: 10.2% rent growth, 97.7% occupancy
-Cape Coral: 10.2% rent growth, 97.3% occupancy
-Deltona: 9.0% rent growth, 96.5% occupancy
Orlando had the biggest rise among the top 17 markets in April, moving from No. 15 in March to No. 10 in April; West Palm Beach had the steepest decline, dropping from eighth place in March to No. 14 in April."