Chinese Drywall, Polybutylene and Mold – three potentially serious issues most buyers are not aware of during the home shopping process. Most buyers are made aware of possible issues when ready to submit an offer or after the inspection report is completed. So how do these exactly impaction you?
1.     Chinese Drywall: Florida's construction boom of 2004-2007 resulted in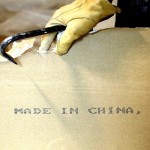 shortages of products like drywall resulting in large imports of drywall manufactured in China. Unfortunately, the drywall was made of waste from coal-fired plants causing chemicals to seep from the drywall damaging houses, fixtures, and personal property. This product was used in 13 states and installed in more than 60,000 homes. It looks like any ordinary wall except it smells like rotten eggs.
Solution: Your home inspector can check the attic to verify if the word "Knauf" is printed on the back, if so, this would confirm you have the Chinese version. You may either continue the sale, ask for it to be addressed/replaced, or address it at a later date.
2.     Polybutylene: It's a plastic resin used for water supply pipes for almost 20 years, starting in 1978. It was a substitute for copper pipes in nearly 25% of all homes built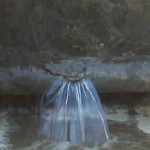 during that period. The pipes are grey or white with a dull finish. The problem? They often sprout leaks inside walls or ceilings, requiring expensive repairs and a complete replumbing of the home. This cost is believed to average about $4,000. It can also make it hard to gain homeowners insurance, expect the monthly payment to be increased.
Solution: Ask your home inspector to check the plumbing lines close to the water heaters or in the attic to determine if they are Polybutylene. These pipes might have been corrected with newer copping crimps fittings which might resolve the issue.
3.     Mold: A term most Floridians will know or come to know. It's not a plant or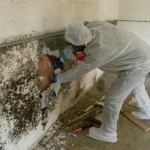 animal, it's a fungus. It's spores are known to be in the air we breath, both indoors and out and often seen on the tile grout in the shower. If mold is present in a house a musty odor is often detected. If mold is not addressed it can progress into dangers affecting our health.
Solution: Ask your inspector if they detected any signs of funguses. If they believe there might be a concern they will direct you to a specialized inspector (WDO) to address the issue. Good news, you can have the seller pay for these issues prior to closing. In addition, the CDC recommends following:
-Keep the humidity level in the home below 50%
-Use an air conditioner or dehumidifier during the most humid months.
-Install exhaust fans in the kitchen and bathrooms.
-Use mold inhibitors in paint
-Clean the bathroom with mold-killing products.
-Do not put carpet in bathrooms.
-Remove and replace flooded carpets.
Sources: IFREC & CDC
*Legal counsel is always recommended – this advice comes from multiple sources including IFREC and the CDC. In addition, this has been written by a licensed REALTOR.